First Visit to EM Makhoul DDS – Dentist of Mission Viejo
Cosmetic Dentist in Mission Viejo CA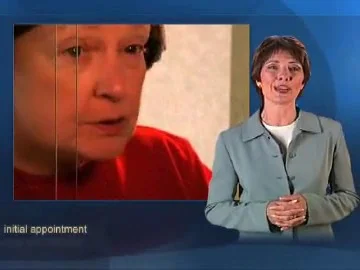 Welcome to our practice! It is our wish that we will always be able to convey our uniqueness and comprehensive approach to our patients, which is that we truly care about your overall well-being and care to exceed your expectations.
We value the trust you place in us, which is why we will always listen to you and strive to live up to your trust.
Everything we do is designed and dedicated to making your visits as comfortable and enjoyable as possible.
We kindly ask you to download, print and complete the necessary forms which you will find on the New Patients page, and bring these forms with you the day of your appointment.
As we run on time, your wait (if any) will be minimal.
Safety Protocols
We are vigilant in monitoring the recommendations of the CDC and the health department for infection control, and with your help we are confident that our increased safety protocols go above and beyond those recommendations to keep everyone in our office safe.
Upon arrival to your appointment and parking, please call us to let us know but remain in your car until we give you the clearance to come into the office.
Please make sure you have your mask on as you come inside. We will ask you to complete a very short COVID-19 screening form and then take your temperature with a contactless thermometer to confirm no fever.
For those patients who need a guardian or a caregiver to accompany them, we ask that this be limited to a single family member or companion with a mask on.
Please come prepared with a jacket or sweater in case it gets too cold for you in the chair as we do not offer blankets anymore for sanitary reasons.
Our top priority is always everyone's health, safety and well-being. The choices we make to keep you safe are research-based and with your best interest at heart.
Your First Exam
Your non-emergency initial appointment usually will consist of a comprehensive examination, possible cleaning and review of your treatment options. However, a complex medical history or treatment plan may require a second appointment, to discuss all treatment options, on another day.
Please assist us by providing the following information before your scheduled appointment:

Any recent x-rays taken by a previous dentist, if applicable.
A medical condition that requires pre-medication with Antibiotics
Dental insurance information, if applicable.
IMPORTANT: All patients under the age of 18 must be accompanied by a parent or guardian.
X-Rays
If your previous dentist has taken x-rays recently (within the last 6 months), you may request that they email them to our office. If additional x-rays are necessary, they can be taken at our facility.